Enoc Perez
Works on paper
11 March - 22 April 2006
New York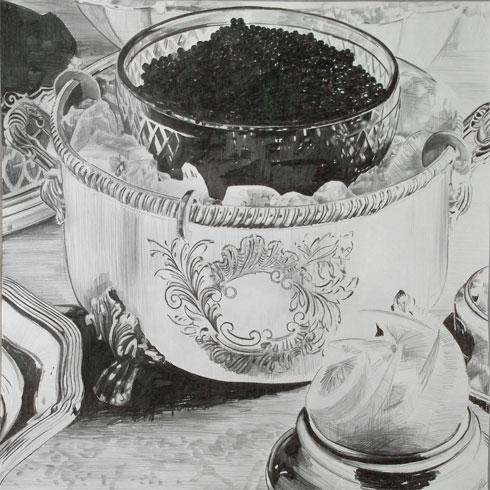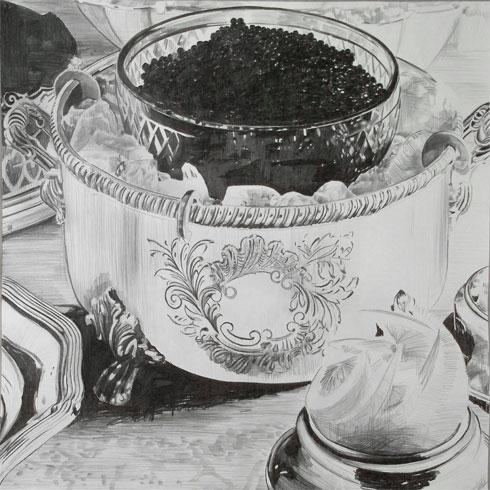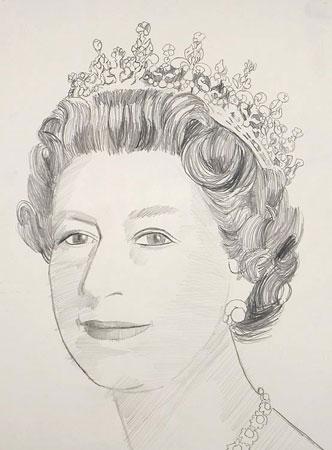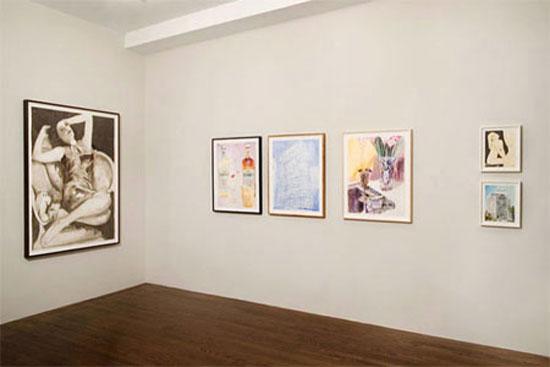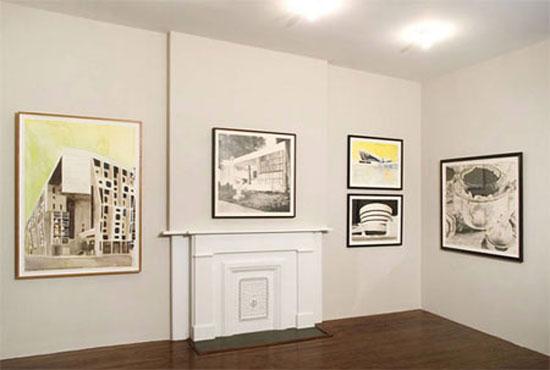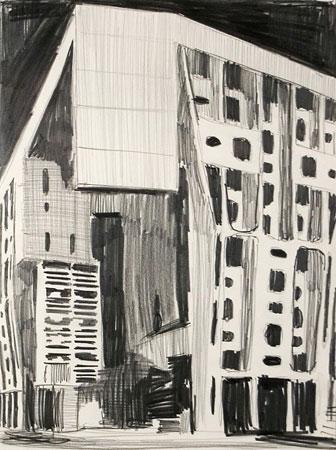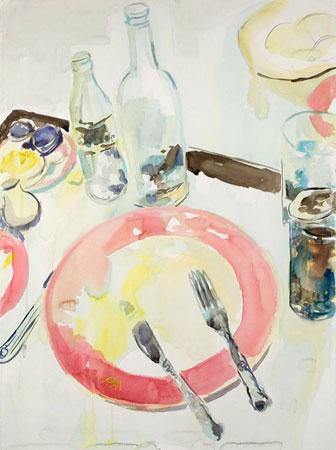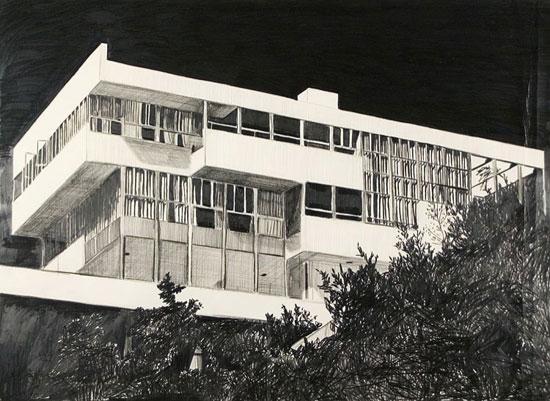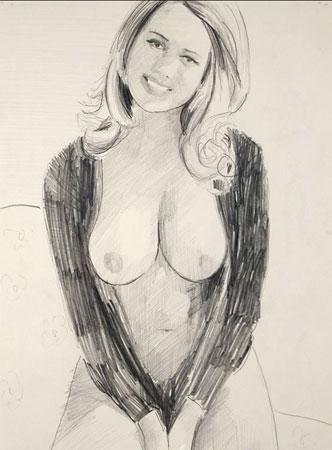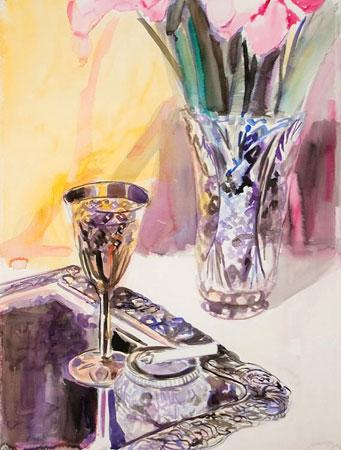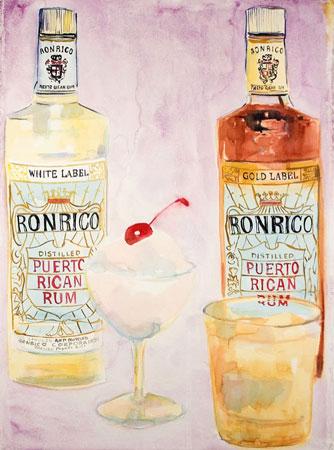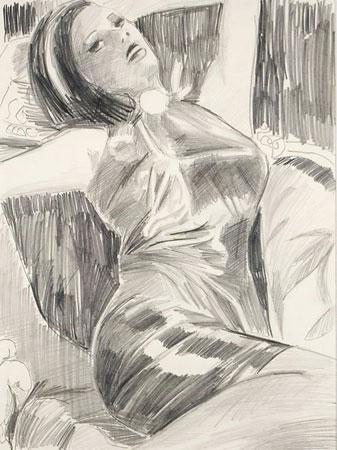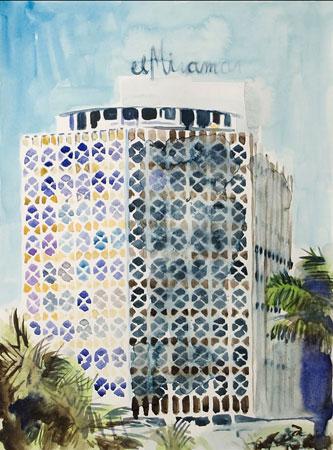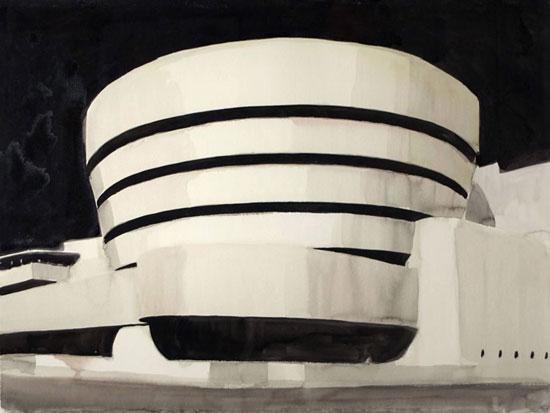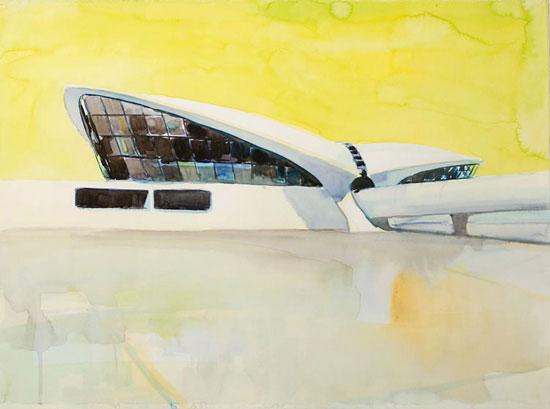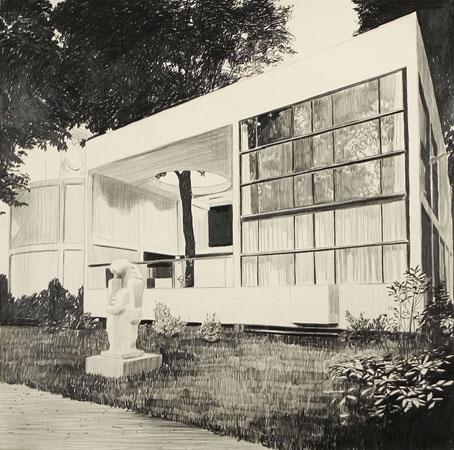 Press Release
Faggionato Fine Art New York is pleased to announce an exhibition of new works on paper by artist Enoc Pérez. The exhibition will feature drawings and watercolors, and is a continuation of his exploration of the theme "Deluxe," the title of his first London show, held at Faggionato Fine Art in October 2005.
In these works, using densely scratched dark graphite or fluid washes of vibrant watercolor, the artist depicts modernist architecture, consumer products, and women both known and unknown to him. Through these subjects Pérez explores the luscious notions of melancholy and nostalgia, and of hope. He has said: "the architecture, the portraits, and the still lifes all carry a sense of promise and solitude, all at once; that makes them very seductive to me. They are all very concerned with form, beauty, metaphor and emotion." Like his paintings, Pérez's works on paper are both an act of appropriation as well as detachment, in which the subjects are familiar and yet distant. To celebrate the exhibition, Faggionato Fine Art has published a catalogue and limited edition artist's book, a visual diary of key events and memories in a year of Enoc's life.
About Enoc Pérez Enoc Pérez was born in San Juan, Puerto Rico in 1967. He lives and works in New York. Solo exhibitions include: London, Faggionato Fine Arts, 2005; Los Angeles, The Happy Lion, 2004; New York, Elizabeth Dee Gallery, 2002; Heilbronn, Kunstverein-Heilbronn, 2002; Cologne, Galerie Michael Janssen, 2001; New York, Bronwyn Keenan Gallery, 1999; Dallas, Turner & Runyon, 1999. His work has also been included in numerous group shows, 2002, Dear Painter at the Centre Pompidou in Paris, (which later traveled to Frankfurt, Schirn Kunsthalle, and Vienna, Vienna Kunsthalle) and 2004, The Undiscovered Country at the UCLA Hammer Museum in Los Angeles.
About Faggionato Fine Art Faggionato Fine Art specializes in Modern and Contemporary works of art and has galleries in London and New York.
Opening hours: Tuesday – Saturday, 10:00 am – 6:00 pm For further information and images, please contact Irene Grassi at (212) 737-9761 or irene.grassi@faggionato.com
Artists in this Exhibition